Beyblade Original Soundtrack/Beyblade OST 1 or Bakuten Shoot Beyblade: Kyoujyu's Sound File 1 in Japan is the first original soundtrack of the music in Bakuten Shoot Beyblade 2000.                                                                                   
Tracklist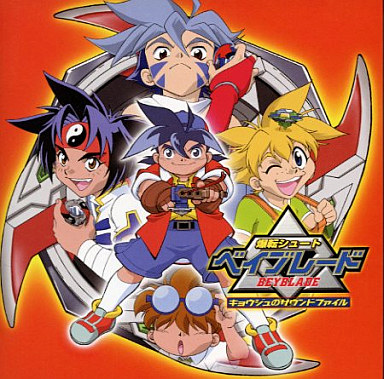 Fighting Spirits(TV Version) by System B
A Chill Running Down
Ancient Continent
Back Then....
Beyond The Battle Far Ahead
Black Shadow
Byakko (Driger) Howls
Cheer Song(TV Version)
Daichi's Scream
Dash! Flip!
EAR CATCH
EAR CATCH 2
Early Day
Epilogue
Gather! BBA Team
Genbu (Draciel) Burns
GO!!
Good Morning Friends
Goodbye My....
Hi! China
In the Middle of a Dream
Lurking Mystery
Oasis
Prologue
Rain of Sadness
Seasonal Opening! Super Battle Tournament
Seiryuu(Dragoon) Appears
Suzaku(Dranzer) Resides
The Aloof Man
The Astounding White Tiger Clan
Well Then....
What's the Next Thing
Ad blocker interference detected!
Wikia is a free-to-use site that makes money from advertising. We have a modified experience for viewers using ad blockers

Wikia is not accessible if you've made further modifications. Remove the custom ad blocker rule(s) and the page will load as expected.