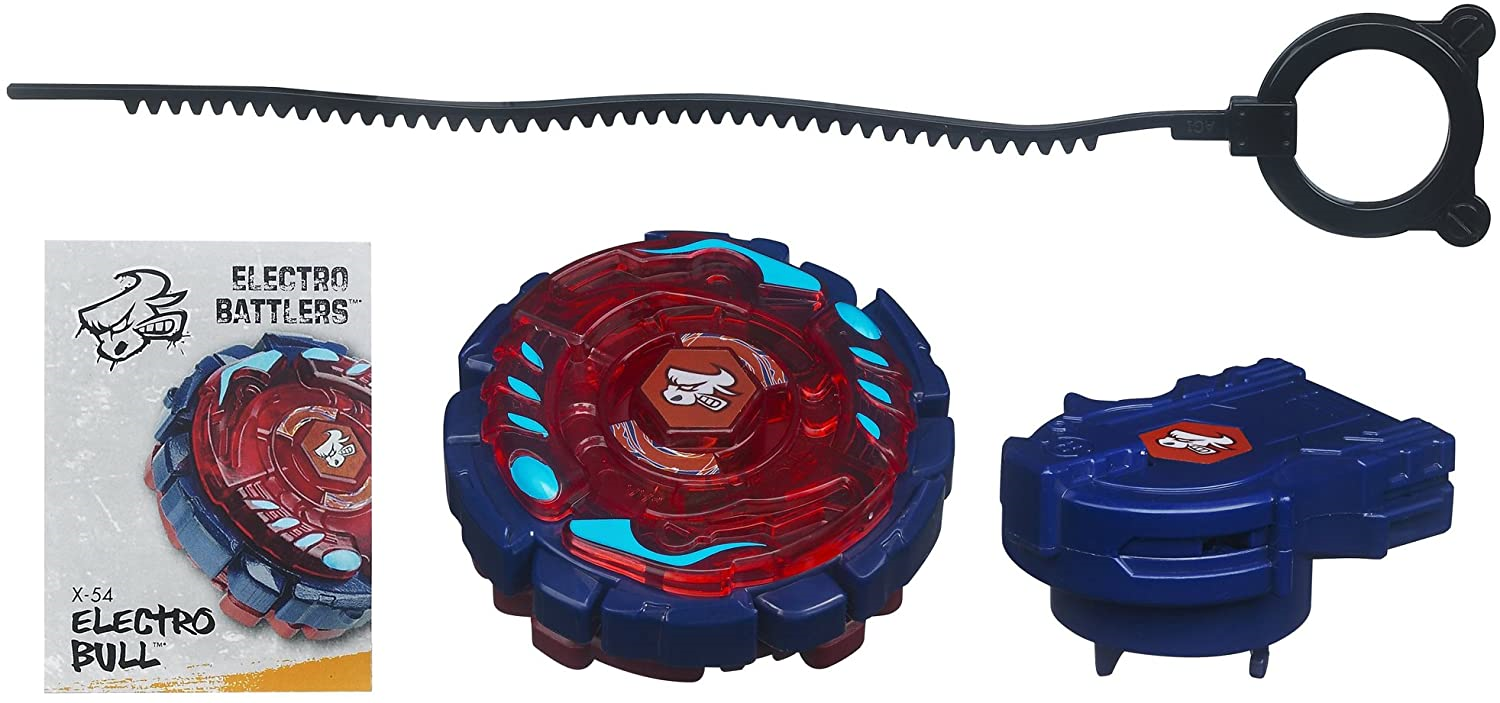 Electro Bull is an Hasbro-Only Electro Battler Beyblade and is a mixture of Dark Bull H145SD and Midnight Bull 125SF. It comes with ripcord launcher, ripcord, top and code.
Trivia
This Beyblade looks like Dark Bull but its Face Bolt looks like the Midnight Bull 125SF Face Bolt.
The color scheme for its energy ring are the same as that of Inferno Gasher.
Ad blocker interference detected!
Wikia is a free-to-use site that makes money from advertising. We have a modified experience for viewers using ad blockers

Wikia is not accessible if you've made further modifications. Remove the custom ad blocker rule(s) and the page will load as expected.