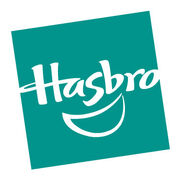 Hasbro
is an American toy company, founded in 1923. Hasbro is the distributor and manufacturer of
Beyblades
in Portugal, the United States, Canada, and all other countries in the world except for Asian countries such as Thailand, Japan, China, Hong Kong, South Korea, etc. They host tournaments along with other things. Hasbro is also famous for producing other products such as the Transformers toyline, My Little Pony, board games such as Monopoly and many more. They are one of the most popular toy companies in the world, alongside Mattel.
Trivia
Hasbro changed many of the Beyblades name for the North American and Worldwide audience. Most of these changes were due to either censorship of words such as "Hell", and simpler names for younger people.
Ad blocker interference detected!
Wikia is a free-to-use site that makes money from advertising. We have a modified experience for viewers using ad blockers

Wikia is not accessible if you've made further modifications. Remove the custom ad blocker rule(s) and the page will load as expected.