Hyper Aquario 105F is a Beyblade in Hasbro's Legend Series; a series characterized by the redesign of Pre-HWS Fusion Wheels – such as Aquario – into Hybrid Wheel System Fusion Wheels.
Face Bolt: Aquario
Main article: Face Bolt - Aquario

The Face on this Beyblade depicts Aquarius, the eleventh astrological sign in the Zodiac.
Energy Ring: Aquario
Main article: Energy Ring - Aquario

Aquario's original release color is navy, featuring a wave pattern which repeats itself four times. This release is a pearlescent blue color. It is amongst the heaviest Energy Rings, making it one of the best choices for HWS-based Defense customizations.
Use in Defense Customisation
Aquario is the Energy Ring of choice in the top-tier Defense Combination MF-H Duo Aquario BD145RDF/RF
Use in Stamina Customisation
Aquario's great weight distribution has good synergy with the Duo Fusion Wheel in the top-tier Stamina Combination Duo Aquario TH170 and Duo Aquario B:D .
Fusion Wheel: Hyper
Main article: Fusion Wheel - Hyper

The Hyper Fusion Wheel is the HWS equivalent of Metal System Aquario. It has four main 'wings' that resemble waves of water. There is a coat of silver paint over the Fusion Wheel, which is considerably more durable than normal paint, and blue paint in the center. It is hollow, lightweight and suffers great Recoil, resulting in little to no Attack potential. Because of this, it is severely outclassed by wheels such as VariAres, Blitz, and Beat. Like most other Fusion Wheels from the Hasbro Legend Series, it cannot compare to its Metal System predecessor, though it too was outclassed in its time.
Spin Track: 105
Main article: Spin Track - 105

| | | | | | | | | | | | |
| --- | --- | --- | --- | --- | --- | --- | --- | --- | --- | --- | --- |
| Weight: | 1 gram | Width with Handles: | 22.0 mm | Maximum Width: | 18.0 mm | Minimum Width: | 16.0 mm | Core Cylinder Diameter: | 11.0 mm | Full Height: | 10.50 mm |
This Track is the fourth lowest Track available, but is outclassed in terms of Attack and Stamina by the 85, 90, and 100 Tracks. 105 has no problem with floor scrapes, but still is an outclassed part and should only be chosen when none of the aforementioned Tracks are available.
Performance Tip: Flat
Main article: Performance Tip - Flat

| | | | | | | | | | |
| --- | --- | --- | --- | --- | --- | --- | --- | --- | --- |
| Weight: | 1 gram | Full Width: | 15.92 mm | Tip Width: | 4.08 mm | Full Height: | 8.96 mm | Tip Height: | 5.96 mm |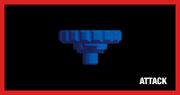 The Flat Bottom has a plastic flat tip, which gives it an offensive movement pattern. It is the equivalent of Flat Core (HMS) or SG Flat (Plastic). The F Bottom has a hard time retaining a flower pattern, due to it being plastic, which results in it having less grip to the stadium floor than a rubber bottom. F has been overshadowed by countless other Attack Bottoms such as XF, MF, RF, and R²F.
Gallery
Toyline
Anime
Manga
Overall
Hyper Aquario 105F is comprised of mostly outclassed parts, save for Aquario.
Trivia
References
Ad blocker interference detected!
Wikia is a free-to-use site that makes money from advertising. We have a modified experience for viewers using ad blockers

Wikia is not accessible if you've made further modifications. Remove the custom ad blocker rule(s) and the page will load as expected.